Fabulous News! The first Suffolk Salon held at the Long Melford Swan was a great success!
There were 17 of us all in all, creatives of all sorts from Suffolk who came together for a delicious brunch with tea, coffee and plently of chat.
Maria and I were delighted to meet so many talented and inspiring ladies, some had Instagram accounts just for pleasure and some used their feeds to promote their various creative businesses. We had artists, an illustrator, a garden designer and basket maker amongst others, all there to talk about what they do, exchange ideas and meet some new Instagram friends.
We thought it would be a nice idea to have a free raffle to thank those who came along, and we gave away this beautiful galvanzied bucket container, which one very happy lady took home to her garden.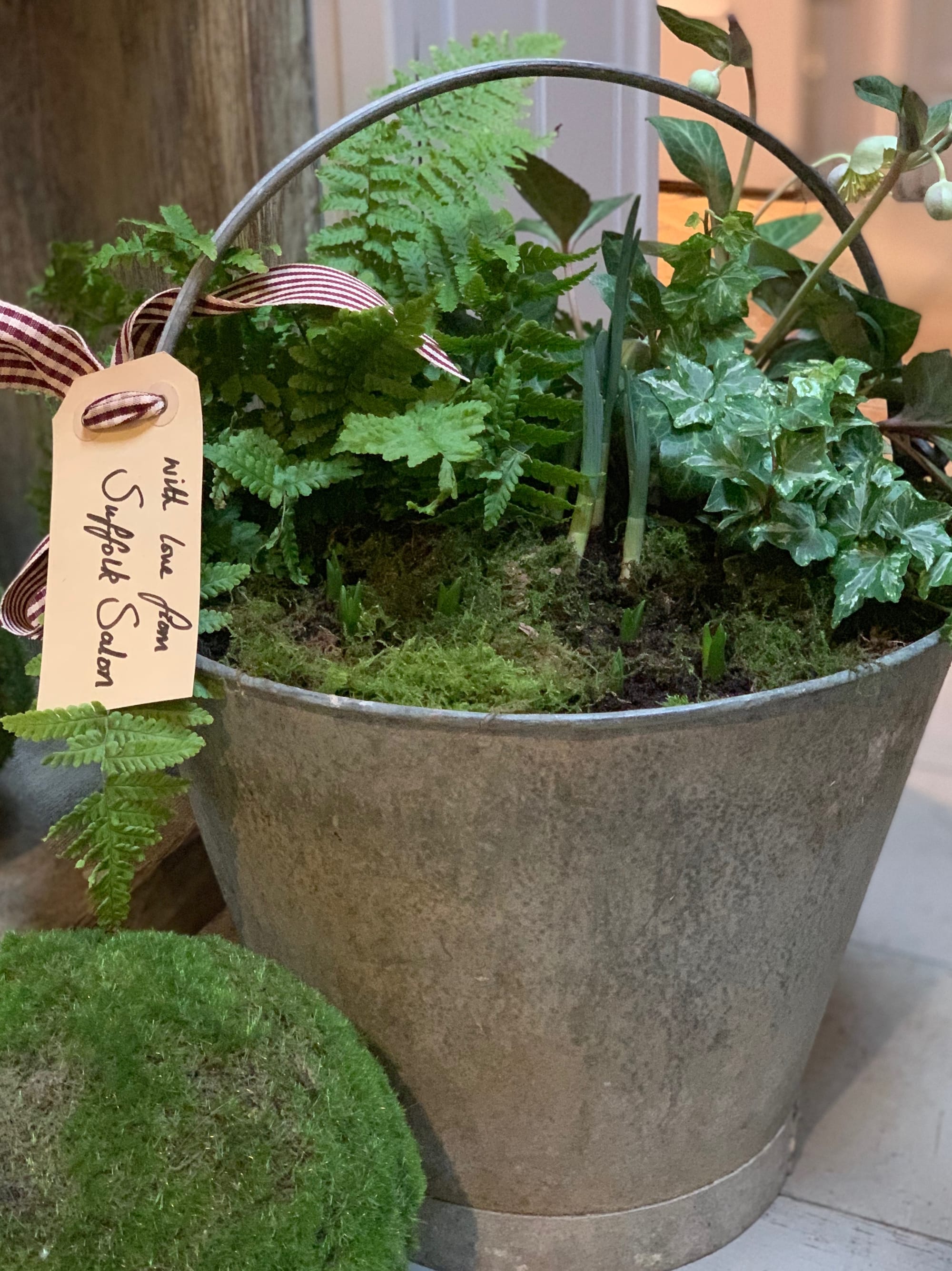 Everyone had such a fabulous time, we have decided to hold another brunch morning at the end of February, watch this space for a date. We will obviously be posting further information on Instagram as soon as we have firm arrangements.
Thank you to everyone who came along, we hope to see you again!