I make no apologies for the fact and I'm not embarrassed to say that most of my possessions, and that includes clothes, furniture, kitchen equipment and general household 'stuff' is second, third or fourth hand. Making use of something that has been owned before has never bothered me in the slightest and it's something I've been doing for as long as I can remember, long before recycling and/or upcycling became somewhat trendy and touted as a green, sustainable way of life.
If I look around me now, sitting at my desk in the kitchen, without having to think too much about it, this is a list of the things in my immediate surroundings that have at some stage of their life been pre-loved.
Computer
Desk
Fridge
Pictures on the walls
Pen holder (a mug)
The chair I am sitting on
Glass cabinet and all the crockery in it
Coffee maker
Bread machine
Toaster
Kitchen table and chairs.
And the list could go on and on.
Oh and I forgot, my dress.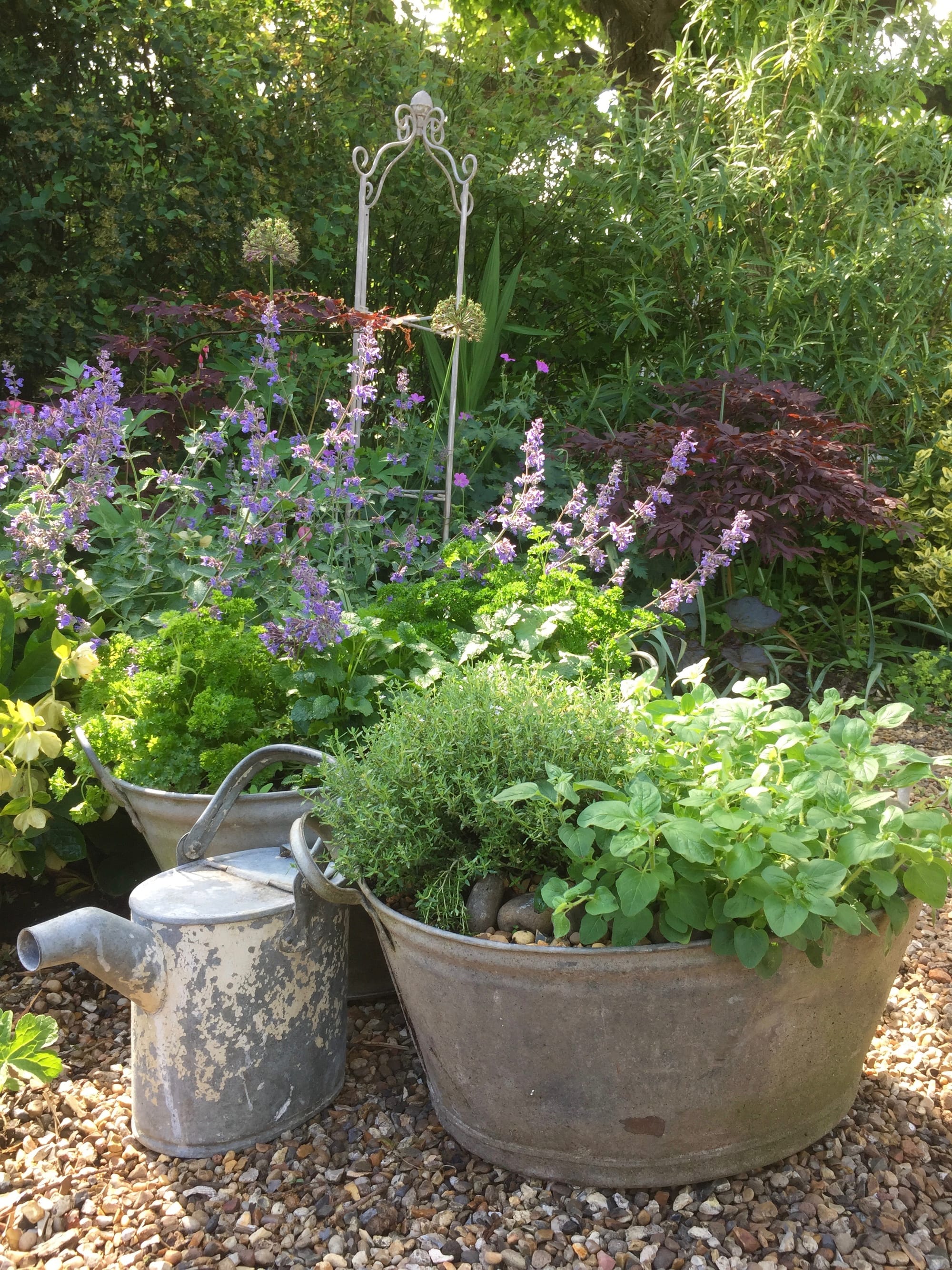 I have been an avid 'boot-saler' for many years, and have seen many changes along the way since I started rummaging around in other peoples' drawers over 30 years ago. What started out as people selling their unwanted clothes, toys and household bits and pieces for a little pot of extra cash, has become the main source of income for many people, or at least a very lucrative sideline. The dealers arrive very early in the morning and pounce, in a rather peremptory manner, on the incoming cars, laden with everything from gardening paraphernalia, CD's, books, workman's tools, unwanted gifts, and a vast assortment of bric-a-brac. Really, everything, including the kitchen sink.
It never fails to delight, the unusual things we find. Michael bought three very decent bottles of red wine last week (a first) from a lady who said they had been given to her and she hated red wine. I came home very happy with the little canary bird cage you may have seen on Instagram, two stone birdbaths (my best buy at £8 for both), a Boden dress for £3.00, a very pretty biscuit tin for £1 and a yet another cookery book.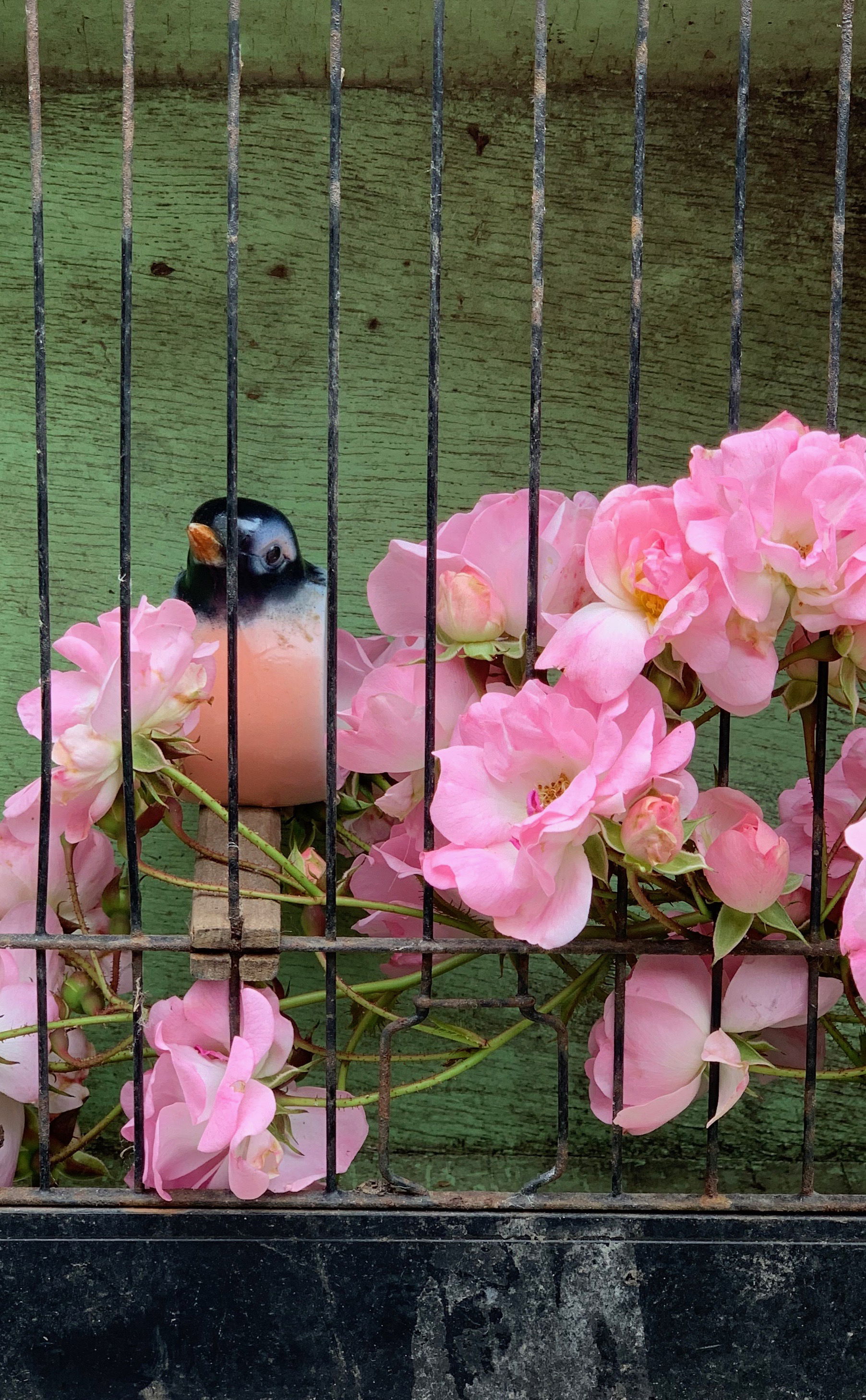 Unfortunately I've never been lucky enough to come across something that is worth a fortune but that's not the reason I get up early every Sunday morning and pop along to my nearest boot sale to see what I can find. Not every week is a success, although it is quite a rarity to come home with a completely empty basket (usually I come home with a cook book if nothing else) and even if I do, it doesn't deter me from returning the week after.
I have been trying to figure out why it has become such an intrinsic part of my life, and it is definitely a way of life for me. I'm not really sure what the answer is. I don't buy things to sell on or just because they have a monetary value, I only buy things that I really like and interest me in some way, so it's not because I do it for any financial gain. I often buy things that I'm sure nobody else would want and that some people would find strange. I bought a really tatty old fox soft toy once as the lady selling it said it was her grandmothers and she didn't want to keep it. Another soft toy was not something I needed or wanted but I couldn't bear the thought of someone's obviously well-loved childhood friend getting thrown on the tip. I bought it home and made it new clothes and I'm very happy for Algernon (he had to be given a name) to live out the rest of his days with me.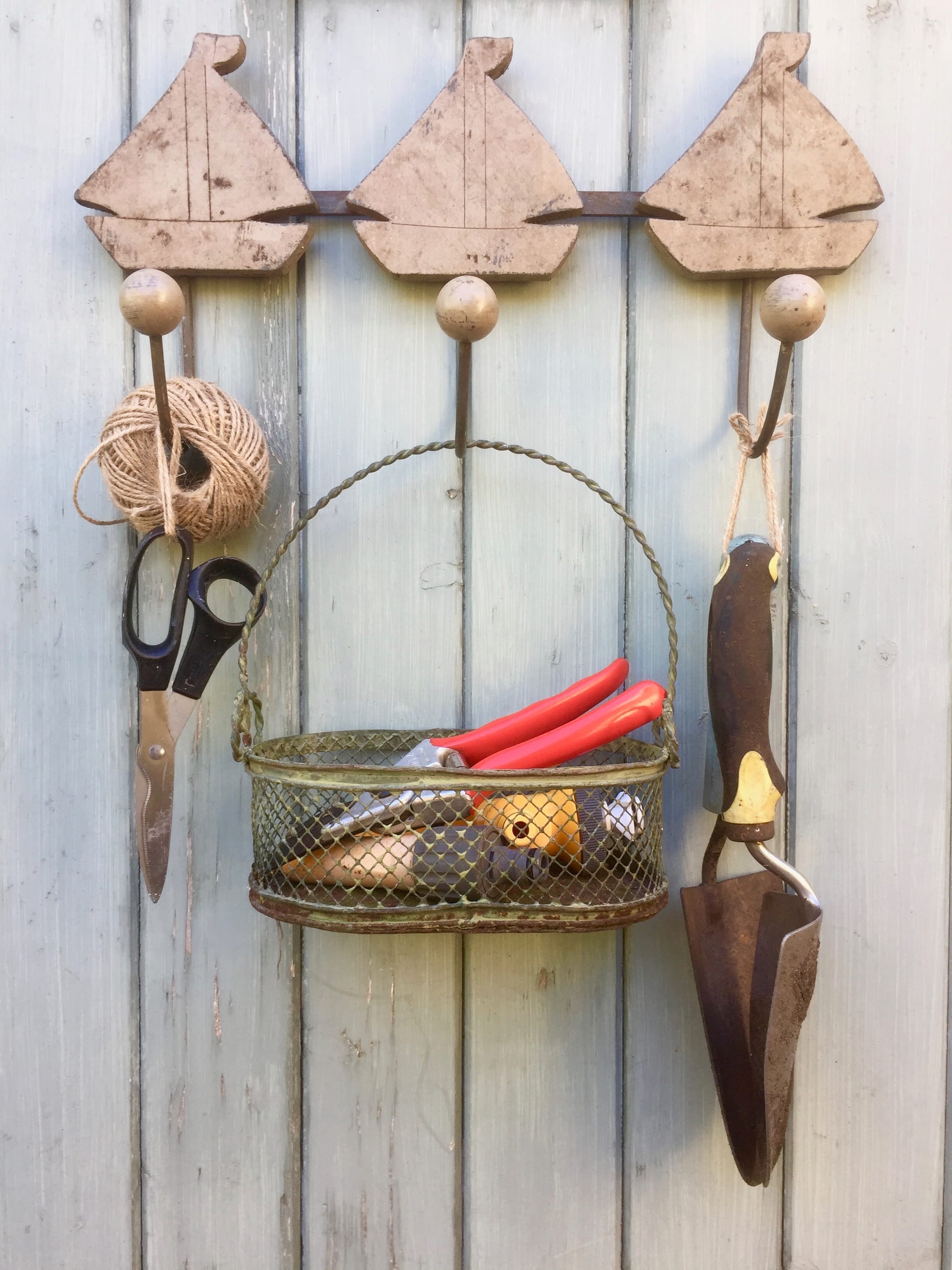 I certainly get a thrill out of buying something that was originally expensive and I wouldn't consider buying at full price eg, the £10 Dualit toaster (approx. £150 new). But that's not the reason either. I think it's as simple as I enjoy it. I love old things, I like the quirky and the unusual. I like worn old plates that have a history and a tale to tell. Some people get pleasure from a shiny new handbag, I happen to like a beaten up old wooden case. There are probably not many people that would have bought the dirty old frying pans Michael re-seasoned and bought back to life that we love and use regularly. Many would turn their noses up at wearing someone else's clothes, I get pleasure from wearing a nice dress that I don't have to be precious with, at £3 I won't get upset if it catches on that annoying little nail on the garden gate or I splash spaghetti Bolognese down the front. I would rather have a dented, scratched kitchen table that I can put my dishes on straight from the oven rather than a pristine new one that I have to worry about covering to protect the surface.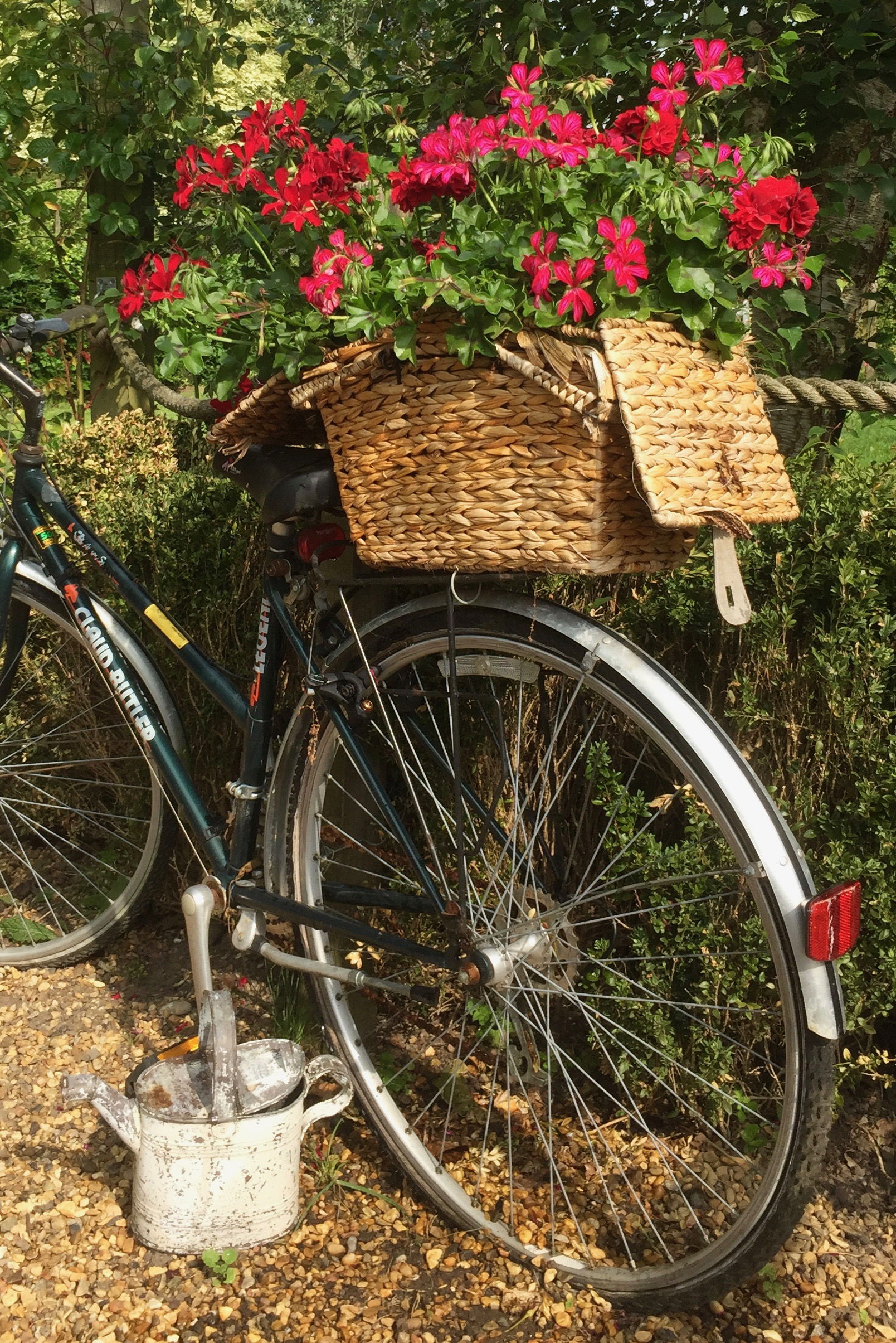 Whilst I'm very happy with my mismatched china, the garden bench with the wonky slat and the cushions that don't quite match, I learnt the hard way that not everyone has such an enthusiasm for a used bargain. Quite a few years ago we were staying with friends who during a conversation the night before had mentioned quite a few times they would like a pressure cooker. We went to a boot sale the next day and Michael bought a nearly new pressure cooker, still in its box with the instructions and offered to said friends. The look on their faces said it all, they were mortified that we thought they would use something second hand. I remember wanting the floor to open and swallow me up I felt so embarrassed. We've still got that pressure cooker! I'm not quite sure about the friends.
Have a good week everyone, I've got another cupboard to paint this week, hopefully I will get it finished in time for next Tuesday's blog post.
Lindsey x