I can't actually tell you how excited I am about this news. After years of dreaming about having my own workspace, plans are finally going ahead for a studio in the garden. My long suffering husband has eventually had enough of opening cupboards only to be greeted by tumbling mountains of fabric scraps or shelves crammed full with mismatched crockery and quirky ornaments I like to call my props.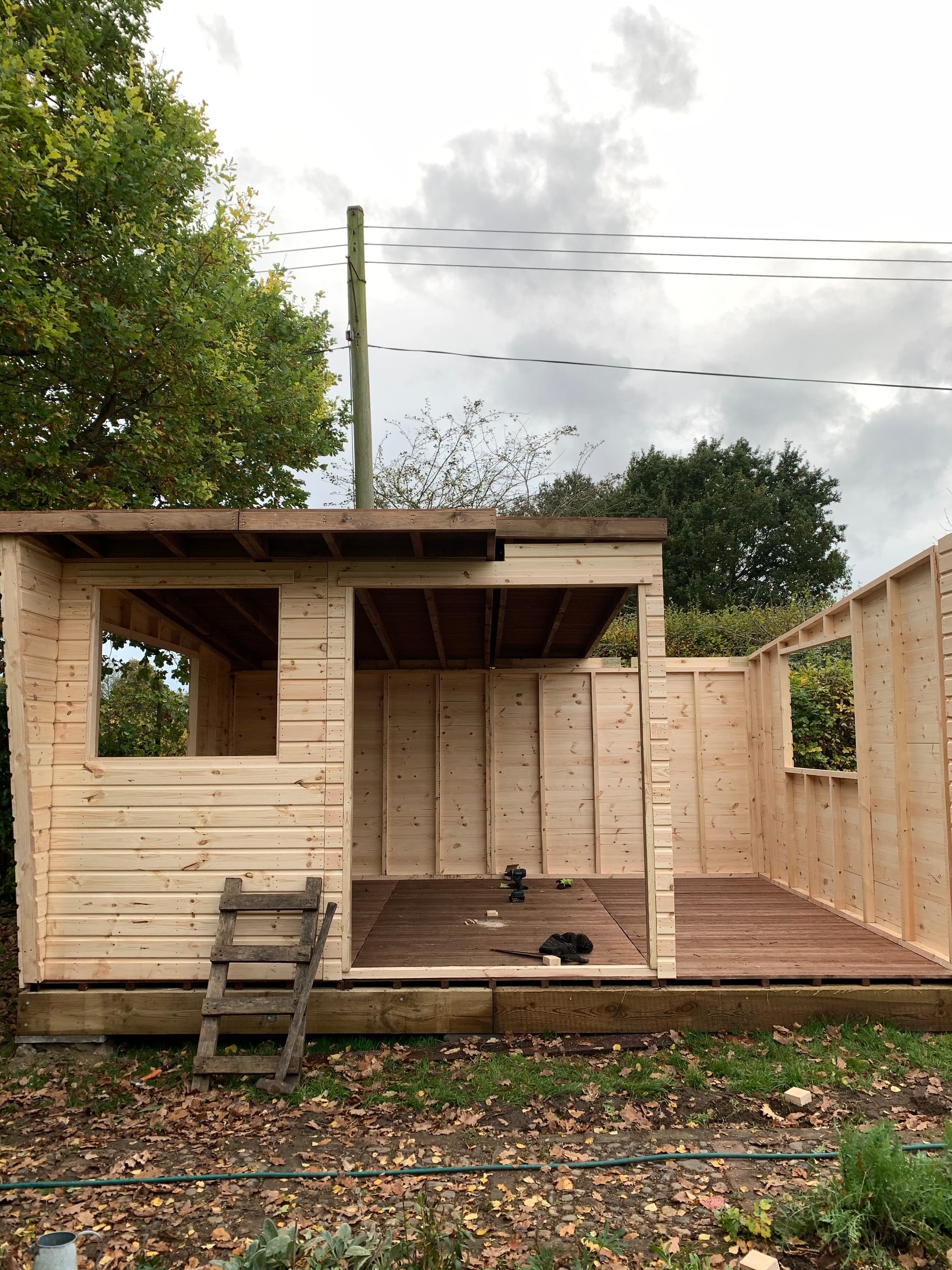 A few months ago I bought a little old table and after a bit of re-jigging the furniture, managed to carve out a small space to work in the tiny spare bedroom. As the days went by I moved more and more of my things into this small room. My plans for a productive creative space soon began to unravel as this once light and airy room morphed into an untidy jumble of art equipment, crafting paraphinalia and boxes of props. The space I thought was going to benefit my creativity turned out to be exactly the opposite. It wasn't long before I felt swamped under the stacks of 'stuff' and I lost all enthusiasm for the individual projects I was working on. Thoughts returned to the fantasy of a studio in the garden.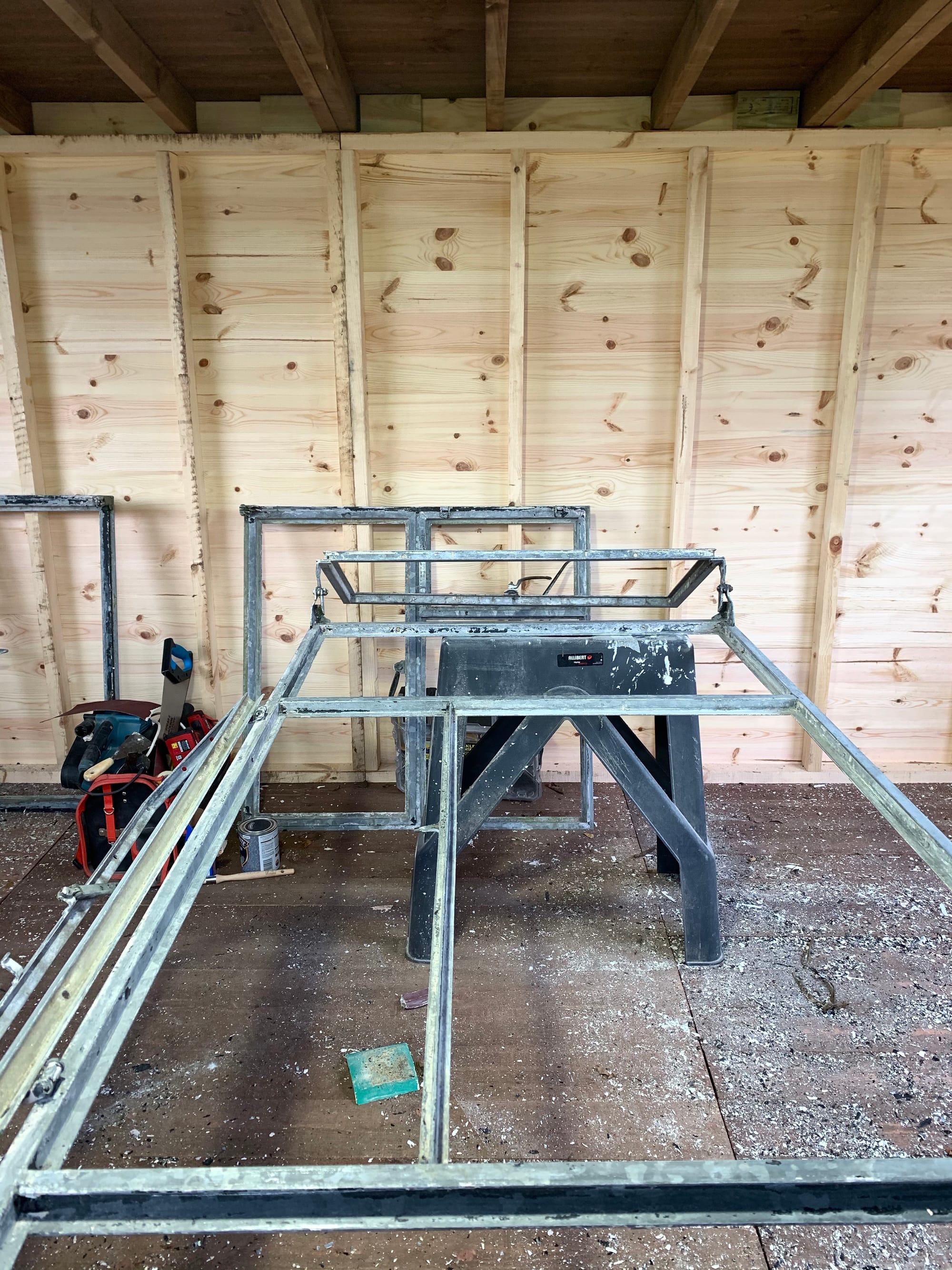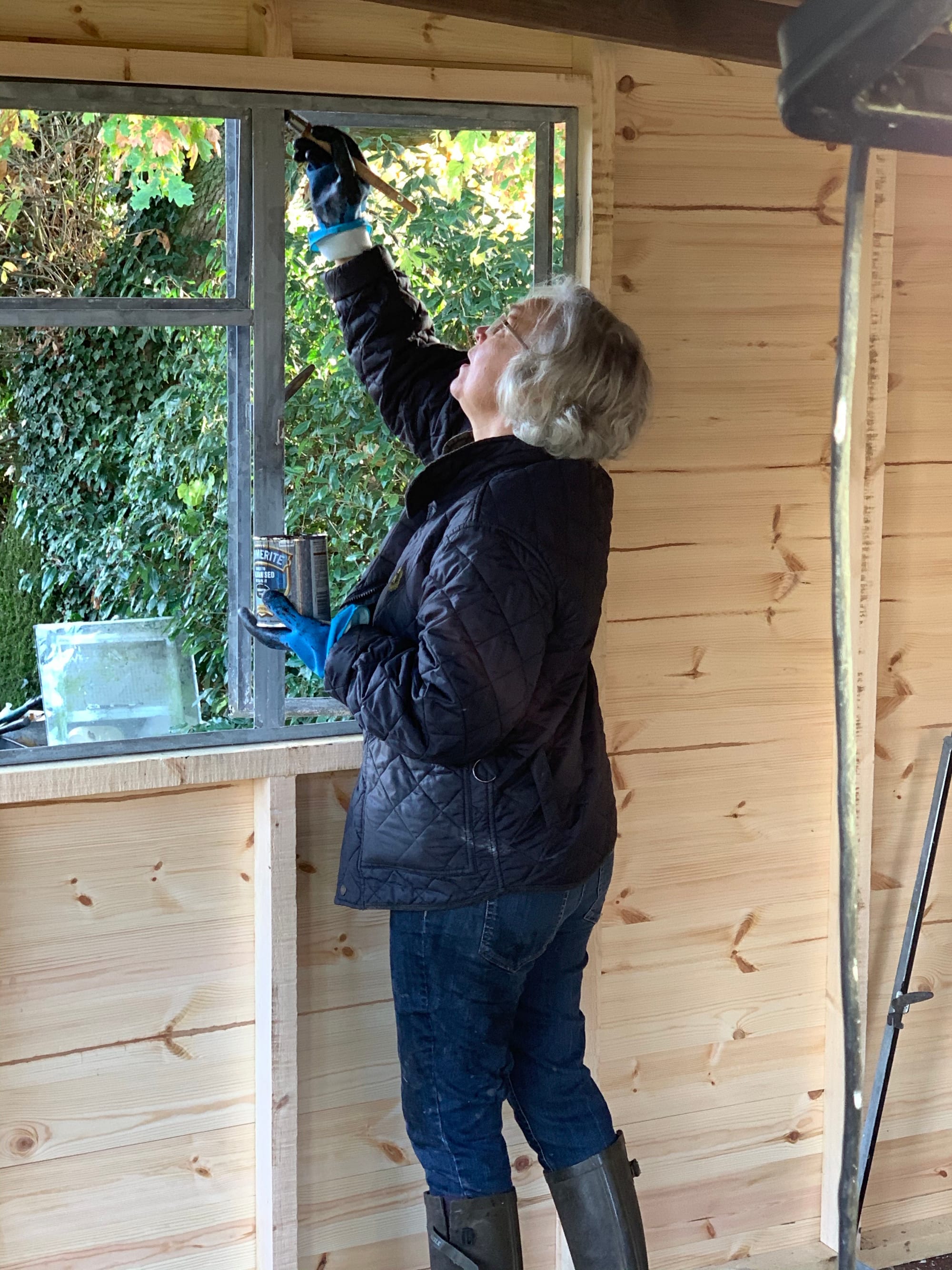 So after some long discussions and looking at various options, most of which were way outside our very meagre budget, work has started on what I keep calling my 'shed'. There is not much to share with you yet, just the beginnings but hopefully in a few weeks I'll be able to show you something nearer the finished article.
In the meantime I have lots of jobs to keep me busy. The 'shed' is going to take up quite a large area of garden so there is a lot of landscaping that needs to be done. Beds, fences and garden structures have been moved and as the building will cast a lot of shade, thought needs to be put into re-organising some of the planting. It seems like I have created a whole lot of work for myself but I am enjoying every minute. I have windows to sand and paint (they were free from Facebook), the French doors need stripping and varnishing (a snip on Ebay) and once the shed is installed I've got to paint it and decorate the interior.
Deciding on the style of the interior and the 'pretties' is probably the hardest thing. As I am a big fan of second hand and thrifted bargains, I would like to use as many pre-loved materials as I can but as this can sometimes lead to a bit of a mis-matched look, to keep me focussed I have started to make myself a mood board. So far it is more of an inspiration board, just with some ideas of colours, a feel for the atmosphere I would like to create and how I invisage the overall vibe of the room. I am not a big follower of trends, I find they date quickly which is fine for those who have the resources to re-decorate every couple of years. For me, I like to find a style that suits me now, which I know I will still be happy with a few years down the road. A room can be livened up every now and then with a few small changes, so getting the background basics right in the first place is the main objective.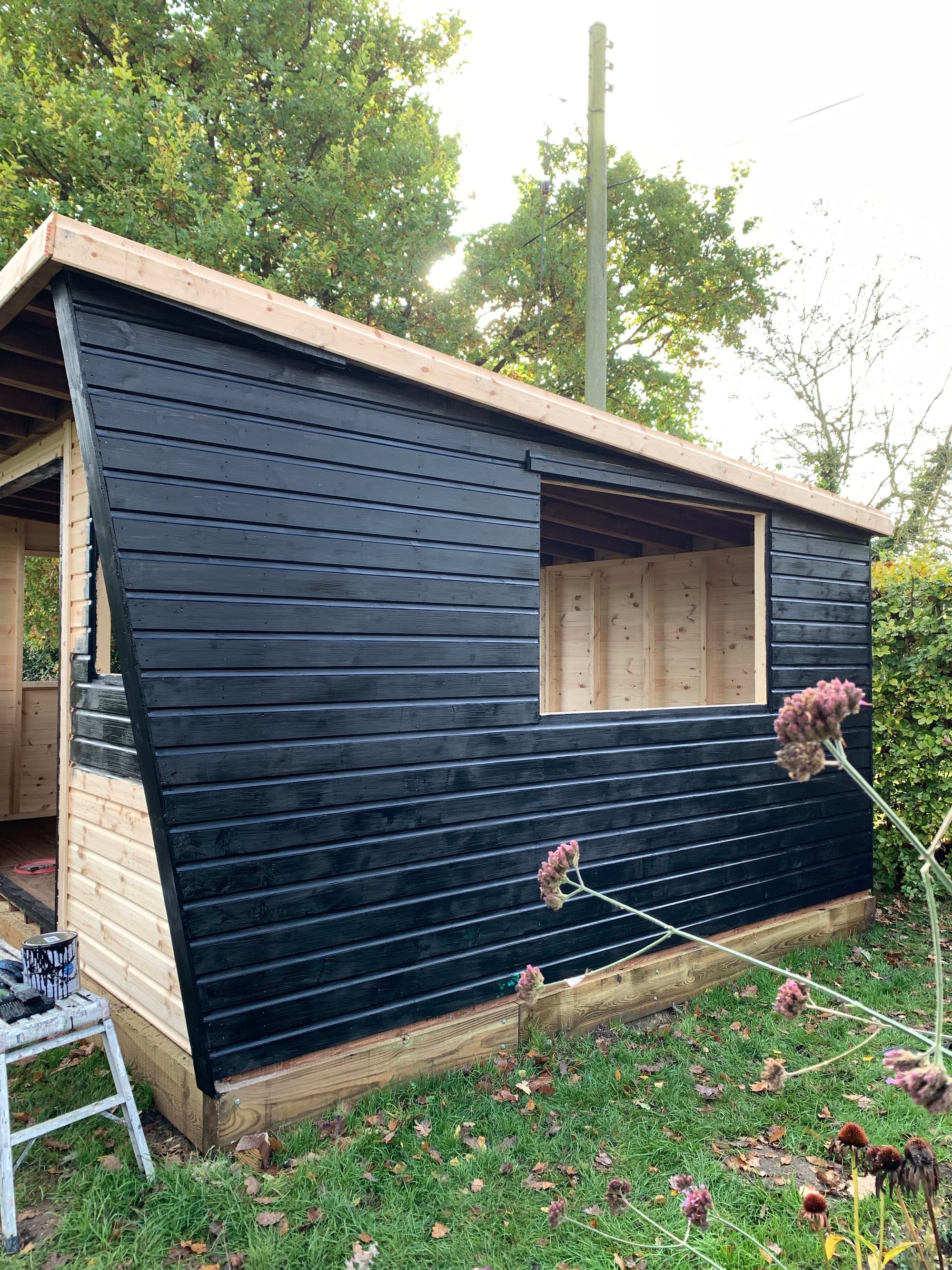 As the room is going to be used for workshops and creative activities I want it to be both mindful and inspiring. At the moment blue keeps popping into my head but come back to see if I change my mind!