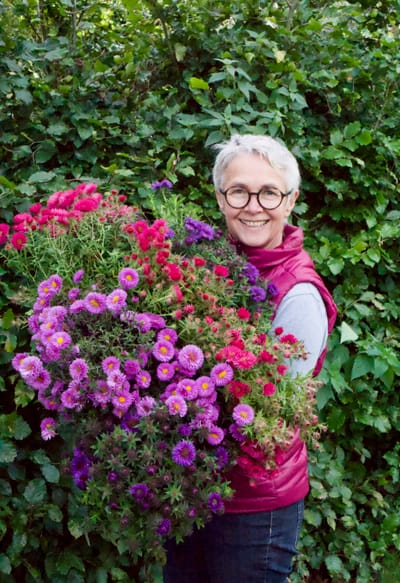 A trained garden designer, with a successful business in London before moving to the countryside, Lindsey now lives on the Norfolk/Suffolk border in beautiful East Anglia.
After a change of career and a spell in the food industry as a writer and photographer she now focusses on hosting workshops, teaching others the many benefits and uses of Instagram, phone photography and styling for social media. This allows her to share her passion for art and design from so many walks of life; interior and lifestyle design, food, gardening, art and all things creative.
Lindsey's style is natural, simple and uncomplicated with a rustic thread, taking inspiration from the natural world and her much loved cottage garden.
Workshops are planned around different creative themes but the overall principals are the same:
Inspiring others to find and be confident with their own style.
Happy and creative spaces to learn.
Inclusive and nurturing for all levels.
Fun and informative.
Motivating environments for confidence building.
Instagram collaborations with other creatives are more than welcome. Please get in touch if you would like to discuss working together on a workshop or similar event.
Lindsey believes in supporting and encouraging all women from every background at all stages of their creative journey.
"You have an amazing eye and I love how you share how you see things with the rest of us."