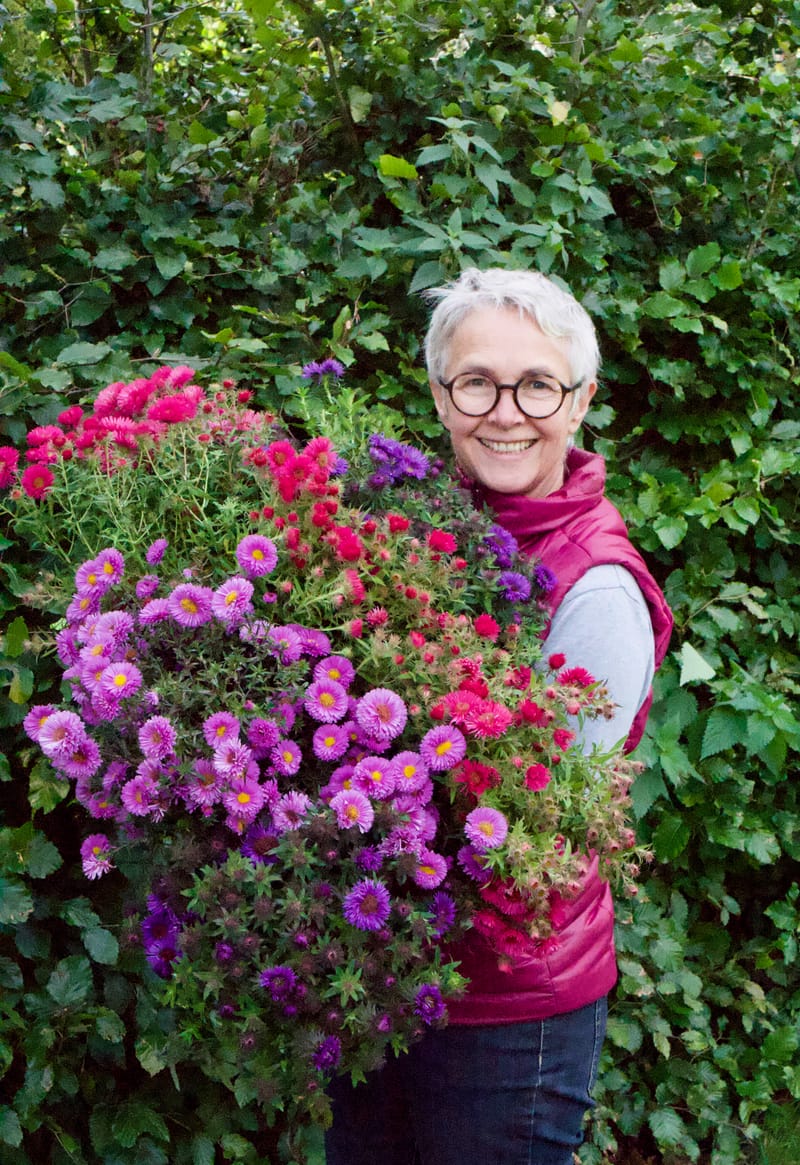 A trained garden designer, with a successful garden design business in London before moving to rural Suffolk, Lindsey is now very much at home in the East Anglian countryside.
Many hours are spent tending to her own constantly evolving cottage garden, being happiest amongst the flowers and walking in the surrounding countryside, normally with rescue Staffy, Freddie, tagging along with his stick.
Lindsey's style is natural, simple and uncomplicated with a rustic thread and can be viewed on The Eating Tree Instagram account which is a photographic record of the seasons through the use of food and flora.
Instagram collaborations with other creatives are more than welcome. Please get in touch if you would like to discuss working together on a workshop or similar event.
Lindsey believes in supporting and encouraging all women from every creative background, women of any age and at all stages of their creative journey.
"You have an amazing eye and I love how you share how you see things with the rest of us."