The time is absolutely flying by at the moment and it seems an age now since my Winter Styling Workshop at Mrs Clarke's General Store just last week, but I thought it would be a shame to let it go by without a brief blog post.
Mrs Clarke's was such a fabulous location to hold a styling workshop, being surrounded by beautiful things in Alicia's shop certainly helped the day go with a stylish swing. As with all my workshops, numbers were kept small. I like to be able to interact with each of my participants individually and I find this much easier with smaller groups. One of my favortite things about facilitating a workshop is listening to all your stories and finding out a little bit about your lives and the journeys you are on.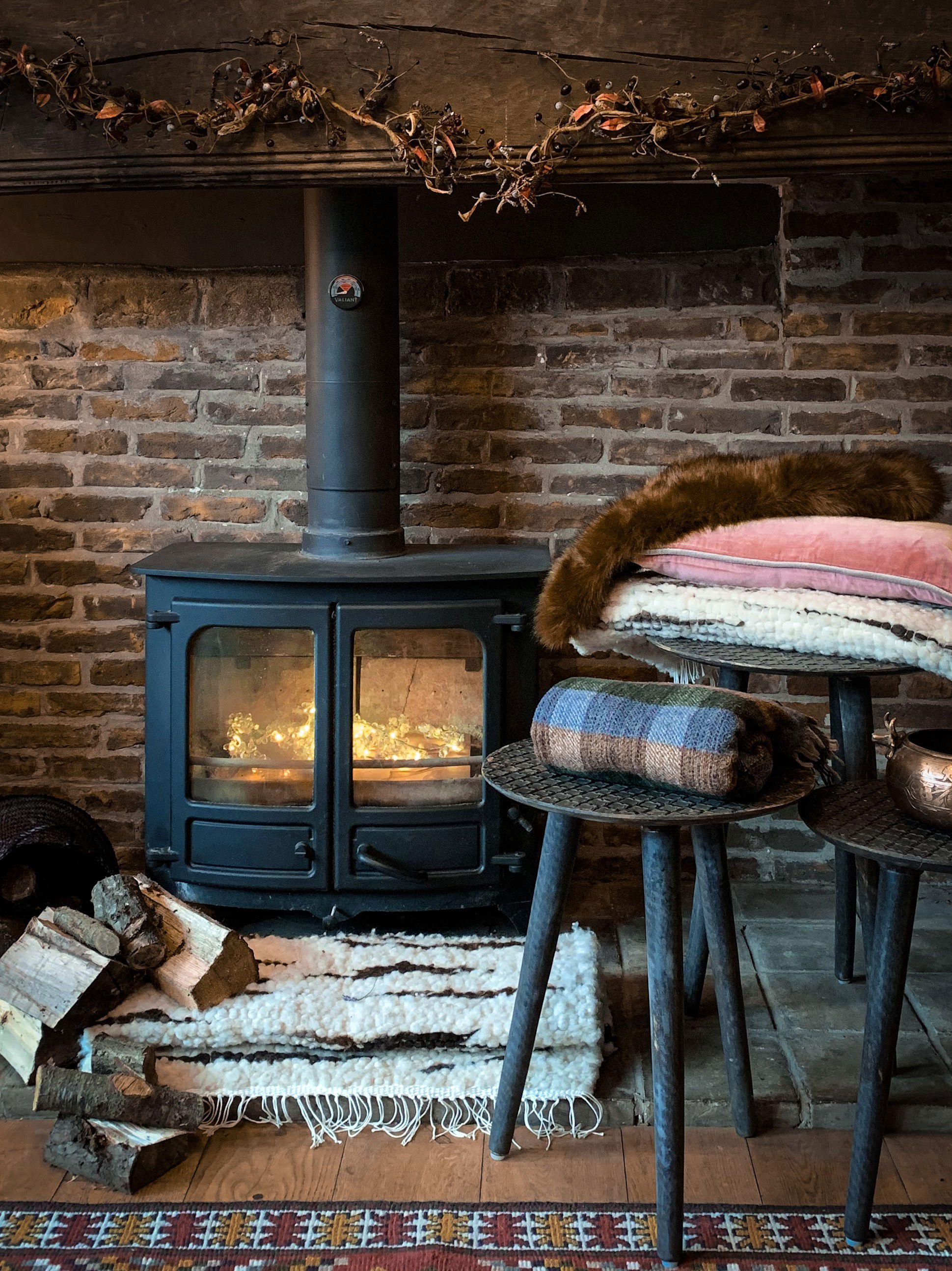 Personally I have been to quite a few workshops where there have been large numbers of people present but as it can be hard to mingle if it is a seated event, I have come away only having the opportunity to meet but a few. For some people brave enough to go along to a workshop on their own, where they will be met with a room of strangers, breaking the ice and getting to know people is much easier with a contained friendly gathering rather than a sea of unfamiliar faces.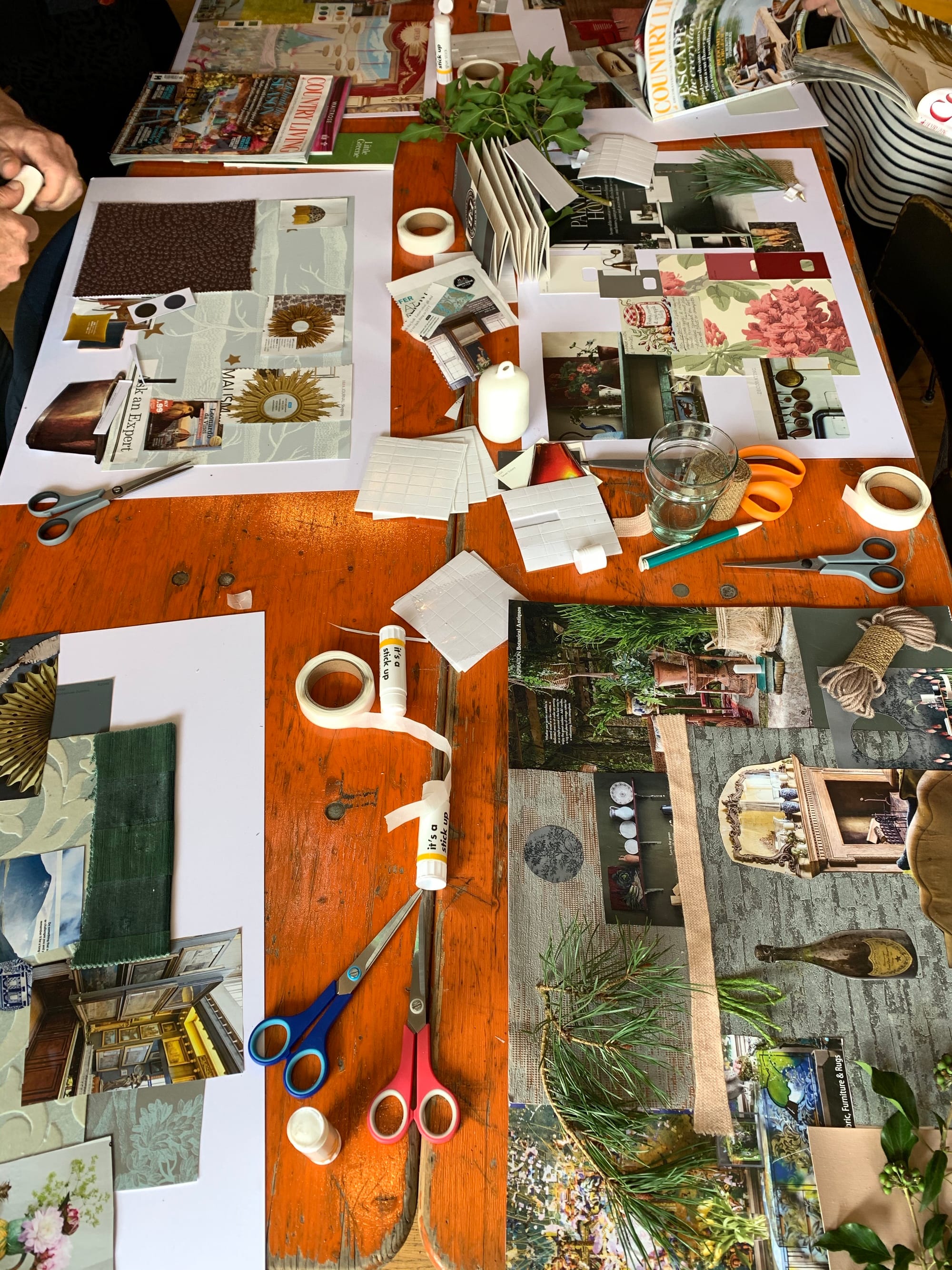 We had a lovely group of ladies and, a first for me, one man. I must admit I was a bit nervous about having a male of the species come along as I was worried how it might change the dynamics of an all female group but once we started, any fears were soon forgotten. Kevin, who lives of France with his wife, was just as eager to get stuck in with his mood board as the ladies and he fitted in perfectly, happily sharing with us all his vision of his luxurious purple and gold bedroom.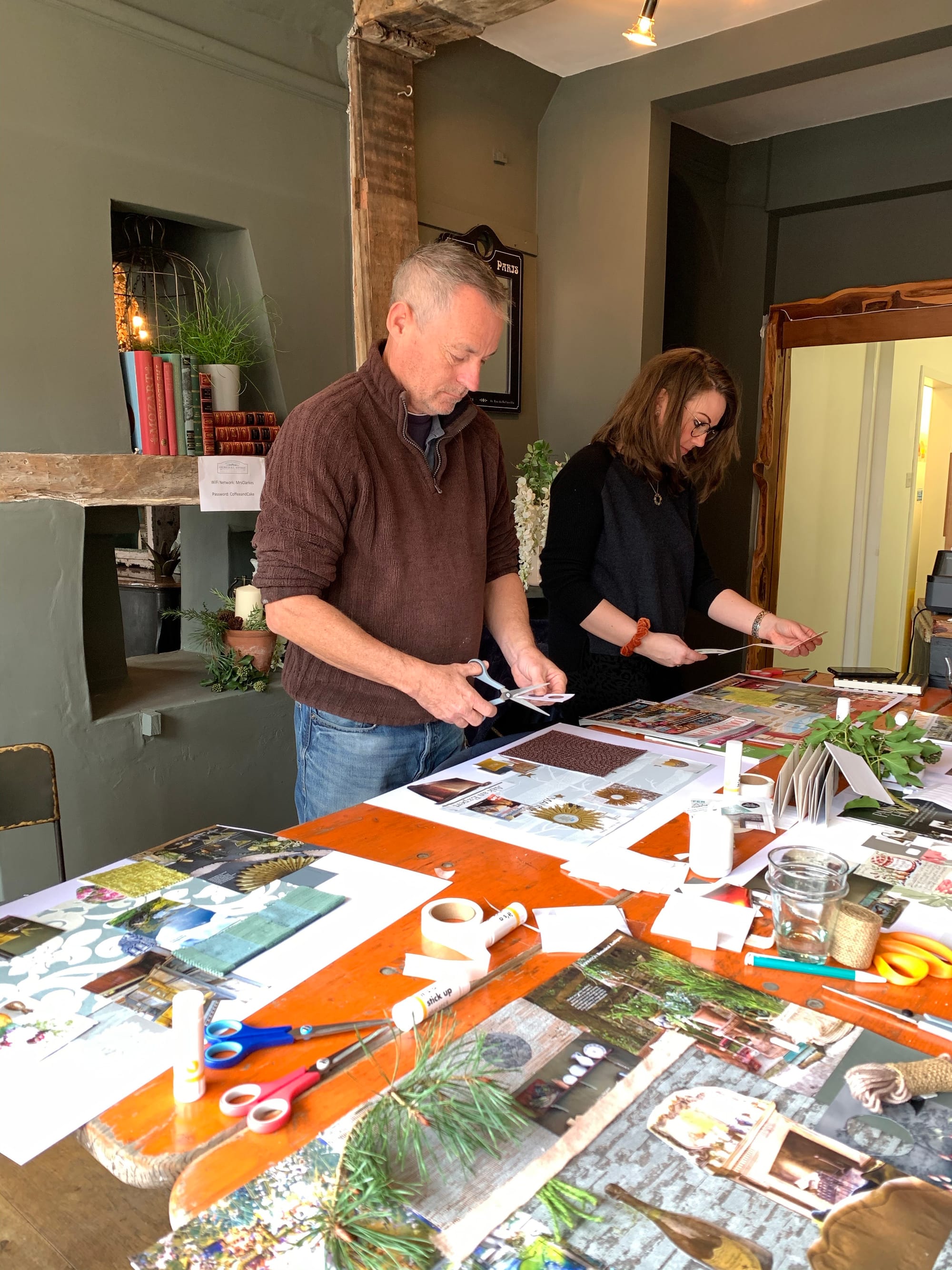 The mood board making activity was a new addition to my workshops. It turned out to be such a fun, creative morning that I will definitely be including it again on future workshops when my garden workspace is fully up and running, sometime in the New Year. Whilst everyone got to know each other over choosing fabric swatches, selecting colour palettes and cutting out favourite things from magazines, it was exciting to watch the mood boards evolve from plain sheets of white card into visions of colour and texture.
I was recently sorting out a cupboard underneath my stairs when I came across my old garden design portfolios and inside where some mood boards I had made and kept from past design projects. It was one of those light-bulb moments "What a good idea" I thought! As I explained at the workshop, mood boards are such useful design tools but not only for professional designers. They are incredibly helpful to keep you focussed on any project, whether you are contemplating decorating a room, designing a new website, thinking about building your brand or even planning an event.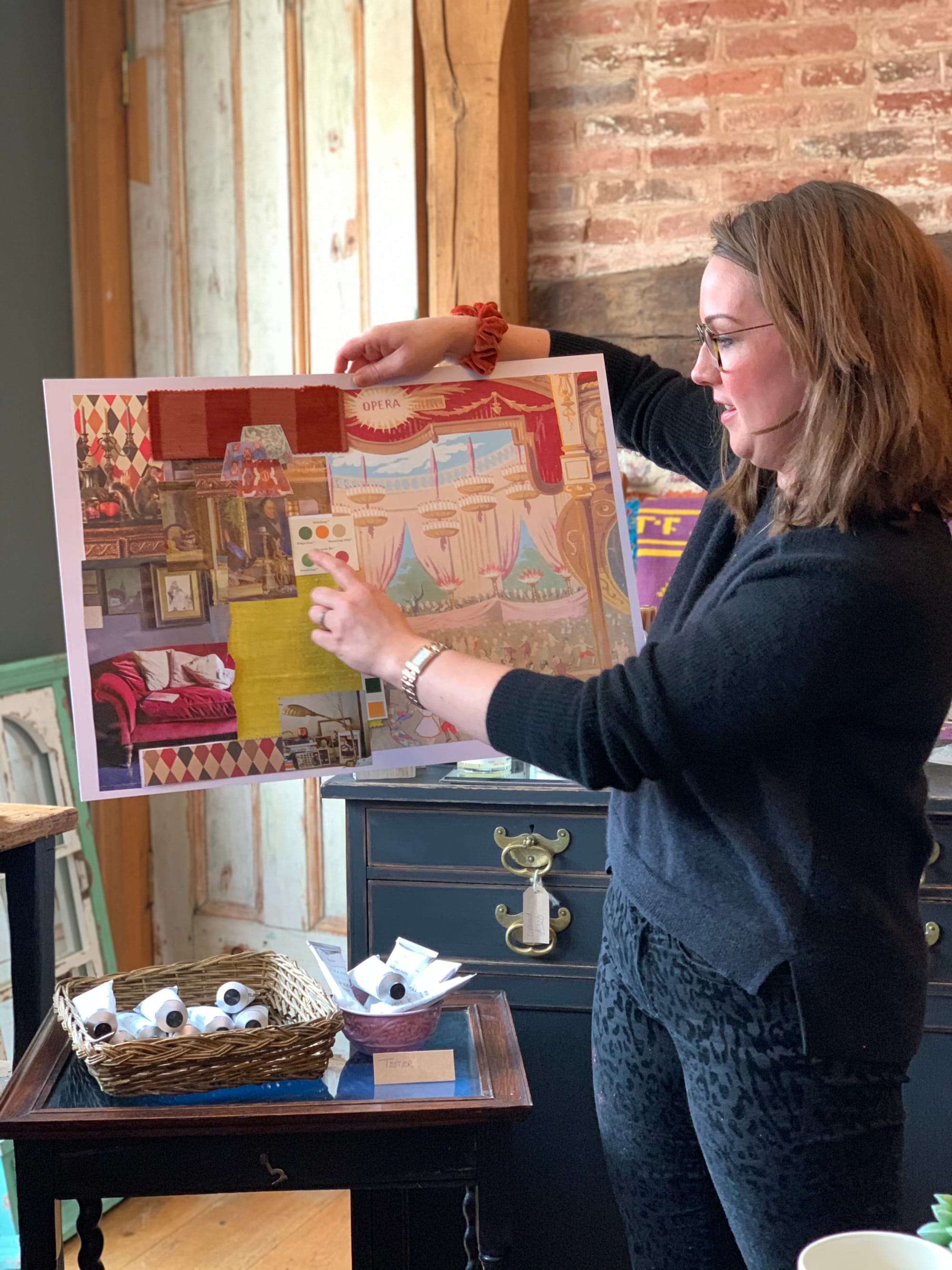 There is more to a mood board though than throwing a few scraps of fabric on a piece of paper and hoping for the best. If you would like to come along to a future workshop to put your inspirations down on paper and find out about the thought processes behind the making of a mood board please let me know and I will inform you of future dates once available.
I am a firm believer that a workshop should always give the participants an opportunity to leave their feedback and as the facilitator, one has to be prepared to accept any comments and use them as an opportunity to constantly improve either the content or how it is delivered. When everyone has left for home, the props and course materials have been put away and the room tidied, it is one of the most nerve-wracking but also exciting times of the day when I sit down with a cup of tea and open the anonymous feedback envelopes. I am happy to leave you with a few of the comments from the workshop - thank you to everyone who came and making it such a wonderful day, not just for me but for your fellow participants too... hope to see you again soon!
Fab day ... relaxed and well informed
Fantastic idea for a workshop, very interesting and a massive confidence boost
Everything really enjoyable, great people, very informative, in beautiful surroundings and food delicious
Love Lindsey x