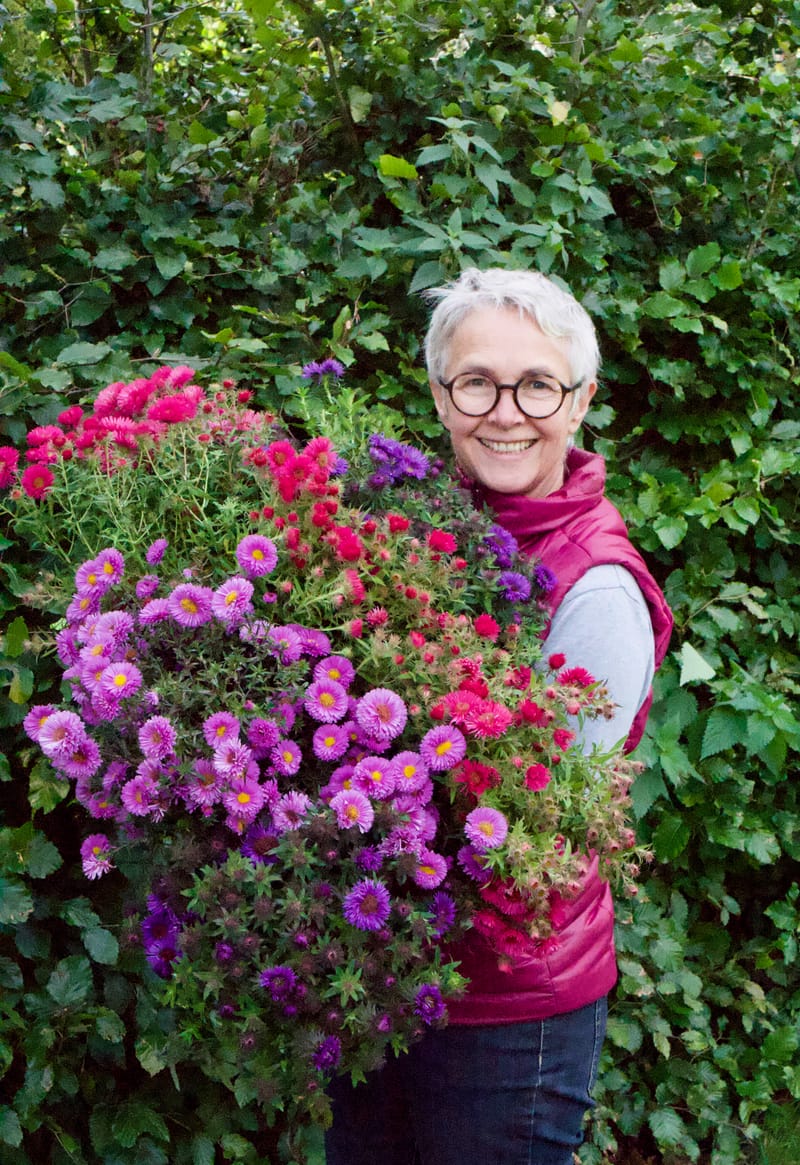 After many years of meeting and working with small independent and artisan producers, makers and creatives, Lindsey understands your product or service is something completely unique to you. It's something you've worked very hard at to get right and you want it to shine out amongst your competitors.
Perhaps you are new to social media, just dipping your toe in the water and need a helping hand to start you off down the Instagram road. Or maybe you need a helping hand with styling and photography, whether it be for your foodie website or blog, lifestyle magazine or promotional material.
Whatever your requirements, with her artistic eye for detail and styling Lindsey will work closely with you to help your get your unique brand recognised by your important customers and clients.
Lindsey is a trained garden designer, has worked on several gardens at the Chelsea Flower Show, built gardens for the BBC series 'Small Town Gardens' and worked for Cleve West.
Her food credits include being running her own baking business, selling her renowned cakes and desserts at the high-end Wyken Vineyards Farmers Market in Suffolk for many years and supplying local cafes. Recipe development and photography for Hodmedods, Aspalls Vinegar, Aeolian Adventures, writing her own recipe column for the Diss Express and many magazine photographic credits.
Lindsey has a loyal following on Instagram as 'The Eating Tree' where you can follow and see her food and lifestyle photographs she posts everyday. Instagram is Lindsey's preferred social media platform and concentrates on this area of her online presence.
As anyone who has attended an 'All About Insta' workshop will know, she is very keen on keeping the Instagram experience a very positive and happy one for all those using it, whether that is for business or solely for personal enjoyment. It is all too easy in this day and age of constant social media pressure to become disenchanted and feel left behind. Lindsey's philosophy is not all about the numbers. She has a rather modest amount of followers compared to the thousands and thousands of some, but she still gets regularly approached to promote kitchen equipment, local produce and attend promotional functions.
Lindsey is very keen to promote and support small, independent local businesses where she can, get in touch if you have an interesting product or food item you think she might like to support.
Suffolk has an incredible community of food producers, artisans, makers and creatives and Lindsey has recently started to hold regular Salons where all these amazing people can come together, chat, make connections and even aid collaborations. Food is normally involved somewhere, whether its brunch or just tea and cake but they are always extremely friendly, lively events where everyone is welcomed warmly. Look out for further dates on Instagram.
"You have an amazing eye and I love how you share how you see things with the rest of us."